DESIGN
Kokontozai: KASHIYUKA's Shop of Japanese Arts and Crafts /[ARITA PORCELAIN]
『カーサ ブルータス』2022年3月号より
March 8, 2022 | Design | KASHIYUKA's Shop of Japanese Arts and Crafts | photo_Keisuke Fukamizu hair & make-up_Masako Osuga editor_Masae Wako translation_ Mika Yoshida & David G. Imber
Searching all of Japan for handcrafted items that express its heart and soul, our proprietor, KASHIYUKA, presents things that bring a bit of luxury to everyday life. Her journey this time took her to Arita, in Saga prefecture. She encountered the beloved, graceful porcelainware known as Iro-nabeshima, at the site of a fabled kiln with a 370-year history.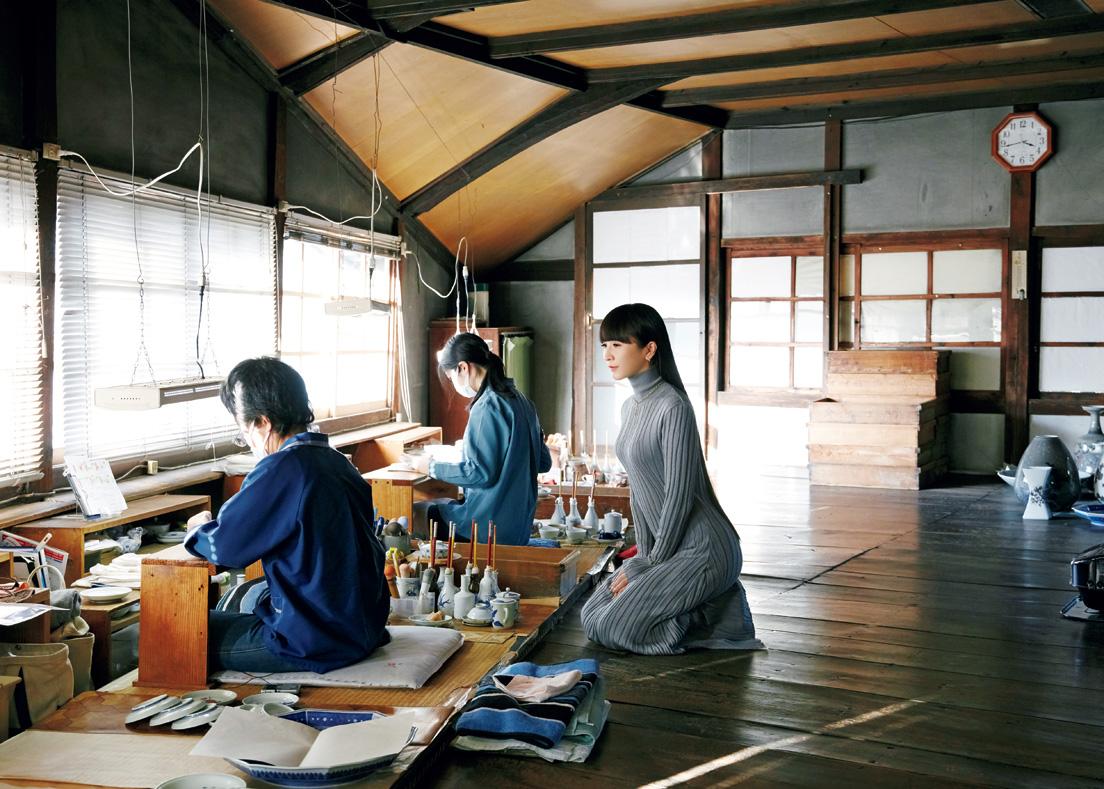 Imaemon, in the Arita region of Saga prefecture, has been making colorful hand-painted porcelain for about 370 years. Here is the paint finishing studio where they apply red and green to the painted plants and flowers. The picture above shows a ceramic piece by Imaizumi Imaemon, the 14th master in the lineage of this kiln, who is regarded as a Living National Treasure. "The chic color and the white outlines of the painted forms are just fantastic!," says our own shopkeeper, KASHIYUKA.
It's been about six years now that I've been interested in utsuwa, Japanese ceramic tableware. At first I tended to favor plainer artisanal works, but gradually I turned toward those with patterns and colors, feeling that "I'd no idea utsuwa could be such fun." On this visit I arrived at a foundry producing Aritayaki, the original Japanese porcelain ceramicware and the source of that style.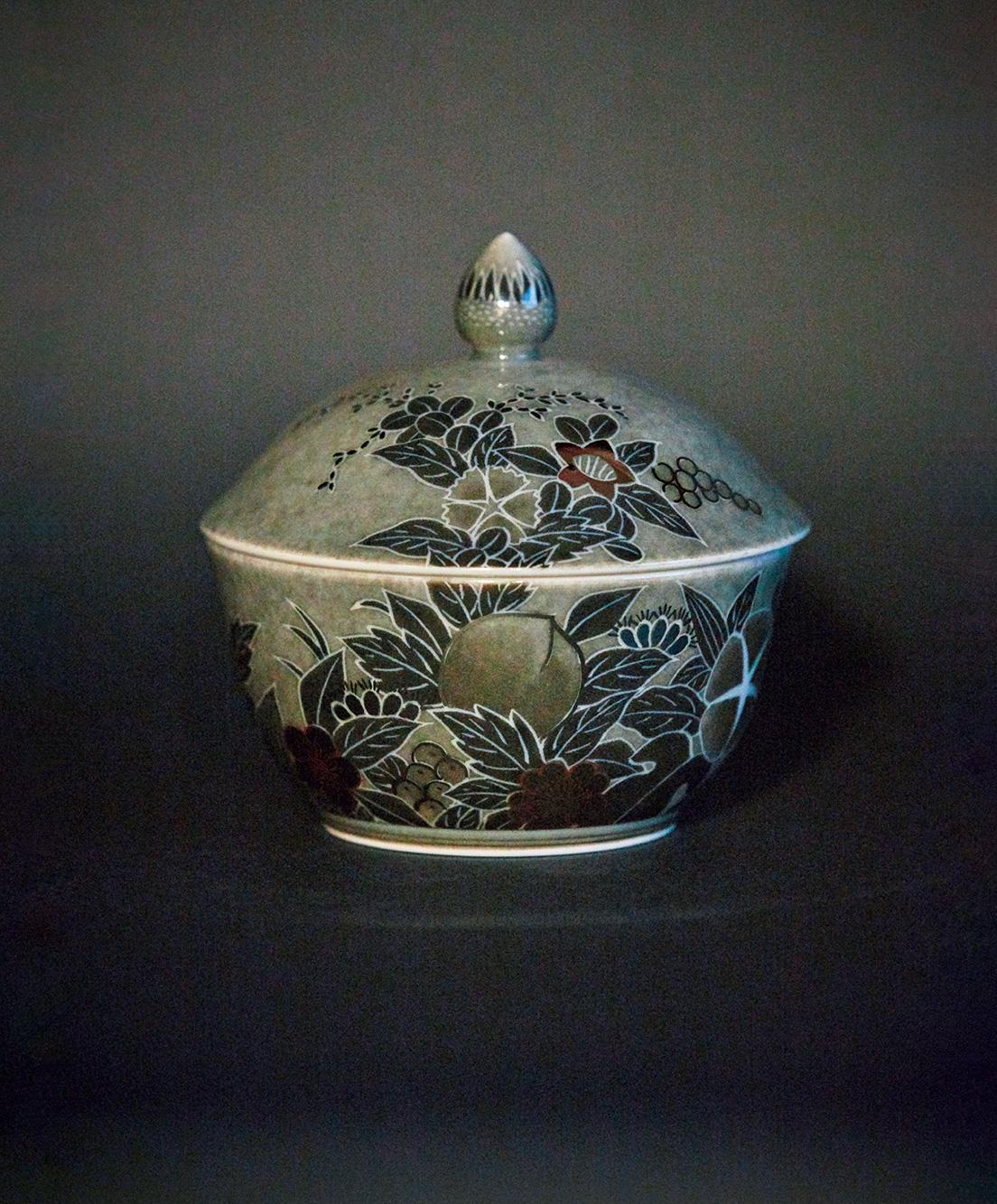 Purchase No. 46 [Iro-nabeshima Futamono (Lidded Porcelainware)]Elegant, painted porcelain that continues the tradition of artists whose patrons were the ancient Nabeshima clan.

Aritayaki is porcelain ceramic that emerged at the beginning of the 1600s in the Arita district of Saga prefecture. Even today there are more than 100 different makers' kilns built into the ground across the area, and their chimneys dot the land. For over 370 years the Imaemon kiln has been producing colorfully painted utsuwa called Iro-nabeshima in this place. The maker was called upon by the dominant power of the Edo period, the Nabeshima clan, also known as the Saga clan, to be their appointed ceramic crafter. They made their graceful and elegant wares in tribute to the imperial house and to the elite of the shogunate for centuries until the dawn of the Meiji era, which ushered in Japan's modern period, whereupon they took their utsuwa to the open marketplace. Their signature style is an indigo and black painted line drawing beneath the clear glaze, shita-e, with bright and vividly depicted figures, aka-e (or uwa-e), atop it.