DESIGN
Kokontozai: KASHIYUKA's Shop of Japanese Arts and Crafts — Hachiku Tea Whisk
『カーサ ブルータス』2023年5月号より
May 8, 2023 | Design | KASHIYUKA's Shop of Japanese Arts and Crafts | photo_Keisuke Fukamizu hair & make-up_Masako Osuga editor_Masae Wako translation_ Mika Yoshida & David G. Imber
Searching all of Japan for handcrafted items that express its heart and soul, our proprietor, KASHIYUKA, presents things that bring a bit of luxury to everyday life. For the first time, we'll be examining one of the many handcrafted implements used in the traditional chanoyu or tea ceremony. Our visit was to Takayama, Nara prefecture, an area known for its production of tea whisks, to a studio with a 500-year history.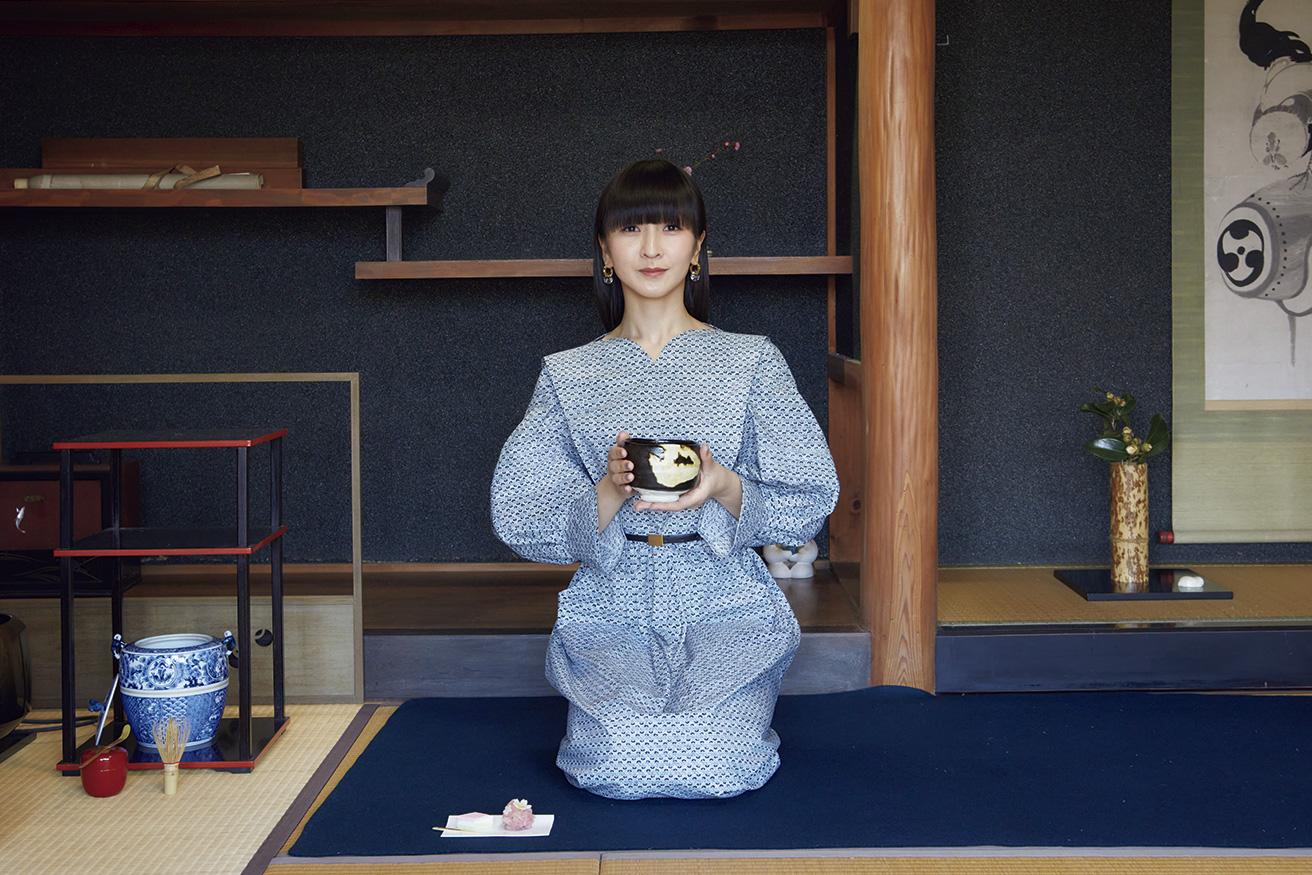 The area of Takayama, Ikoma city, Nara prefecture. Kashiyuka visits the studio of Mr. Tahngo Tanimura, 20th-generation head of the Tanimura family. They've been making tea whisks since the Muromachi era [1336 – 1573]. Our proprietor is served a proper tea in the tea ceremony space on premises, and being unaccustomed to the practice, is somewhat uncertain about how to proceed.
A short while ago I had the opportunity to hold in my hands the tenmoku chawan, the most famous of the Chinese-styled tea bowls used in the formal tea ceremony. The beauty of these bowls was not lost on me, but what really struck a chord were the ceremonial tools. In particular, I was curious about how the whisk was made.

"It originated in the Muromachi period," explains Mr. Tahngo Tanimura, a tea whisk craftsman who serves as 20th-generation head of the Tanimura family, which has run this studio for the past 500 years. "Murata Jukō, the great tea master began the use, and whisks have been made in Takayama, Ikoma city in Nara prefecture ever since. Even now, 90% of these tools are made by 18 studios in this area."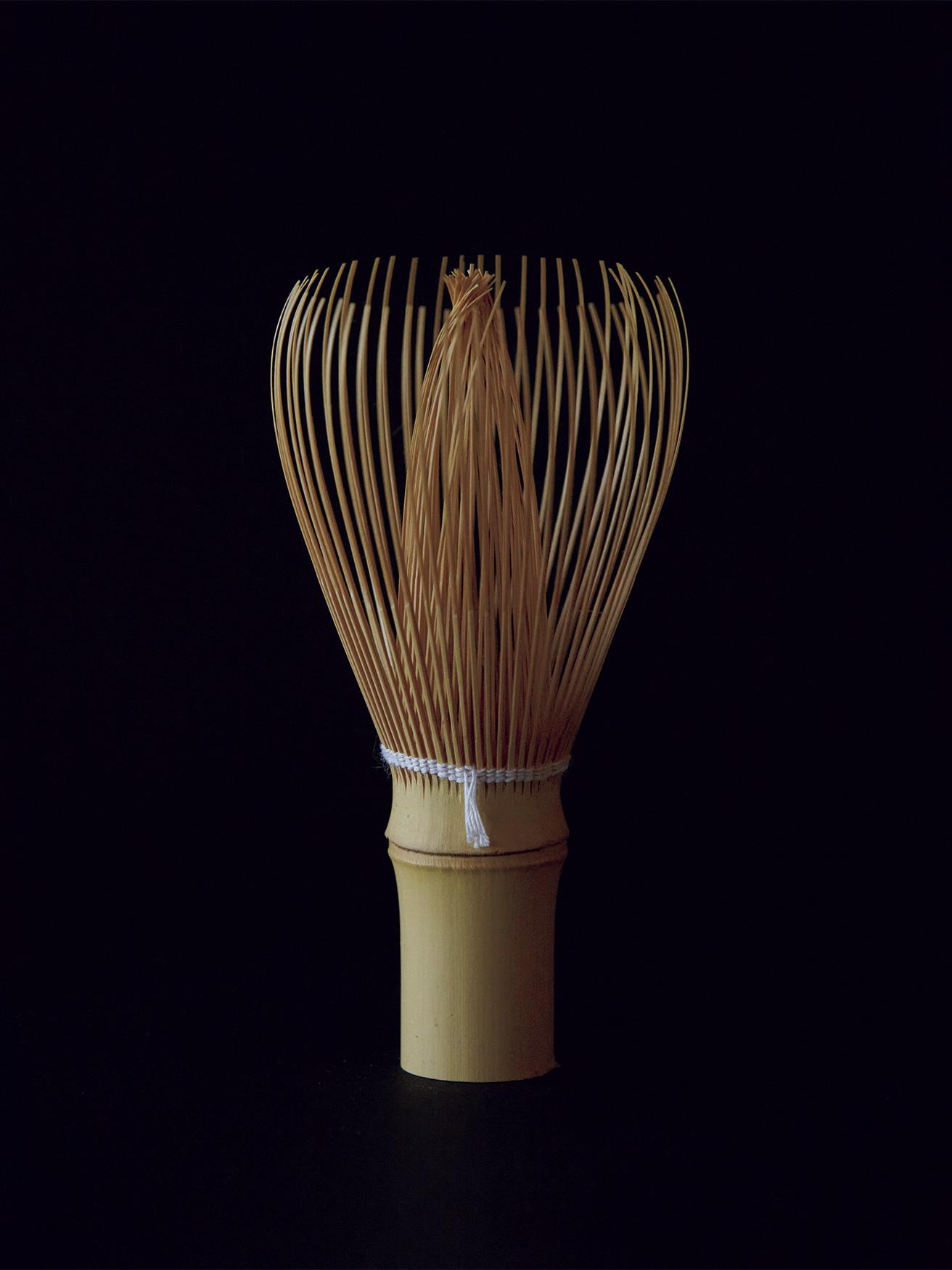 Purchase No. 60【Hachiku Tea Whisk】A tea utensil for every day, made from beautiful Nara bamboo.
"The tea whisk that is used to give body to the matcha is essentially a consumable item. Unlike the tea bowl, which is treasured for its individual design aesthetic, the whisk is the only item in the ceremony whose maker's name isn't recorded. However, it's a crucial tool in determining the flavor of the tea, depending on its quality and use. In olden times they were made only by family members, who'd work at night to keep the secrets of their making from being divulged."