DESIGN
Kokontozai: KASHIYUKA's Shop of Japanese Arts and Crafts — Shichirin Made of Diatomaceous Earth
『カーサ ブルータス』2023年1月号より
January 6, 2023 | Design | KASHIYUKA's Shop of Japanese Arts and Crafts | photo_Keisuke Fukamizu hair & make-up_Masako Osuga editor_Masae Wako  translation_ Mika Yoshida & David G. Imber
Searching all of Japan for handcrafted items that express its heart and soul, our proprietor, KASHIYUKA, presents things that bring a bit of luxury to everyday life. Today's visit is to Hekinan city in Aichi prefecture, where she was introduced to an old-school cooking implement, the charcoal brazier known as shichirin, in a studio that has been producing them since the twenties.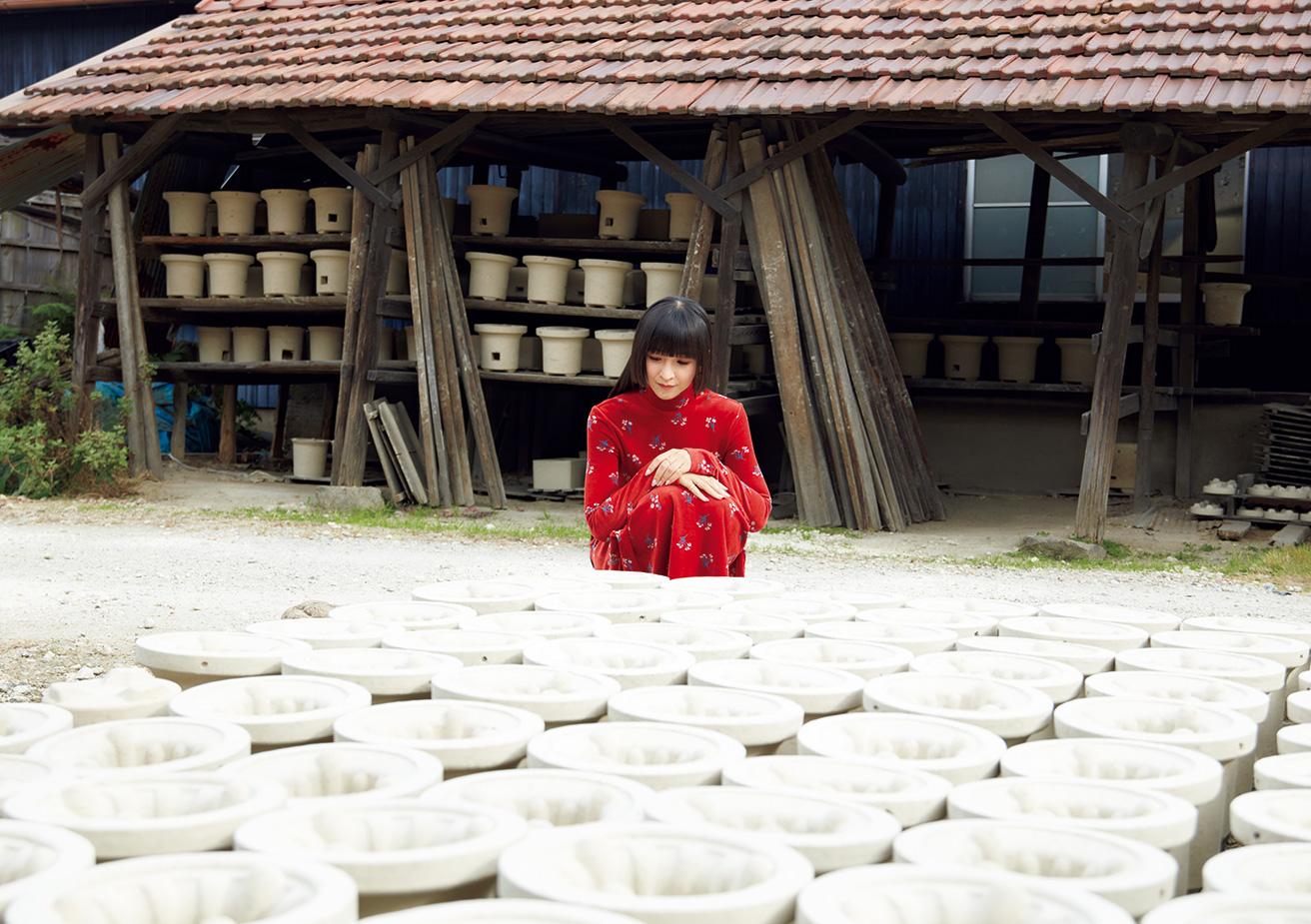 Kameshima Seitōsho, a studio that has been making shichirin braziers since the 1920s in Hekinan-shi, Aichi prefecture. The braziers are molded of natural diatomaceous earth and left to sun-dry for about a month. "They look as though they've lined up in serious formation; which is quite adorable," says KASHIYUKA.
A simple design, but so effective. There are many tools in Japan that work that kind of magic and the shichirin, a small brazier made of clay, is one of them. Whether fish or vegetables, grilling over charcoal leaves food moist and delicious. To learn the secret of this I went to Hekinan-shi in Aichi prefecture, a center for the production of shichirin since the Edo era, which came to an end in the late 19th century.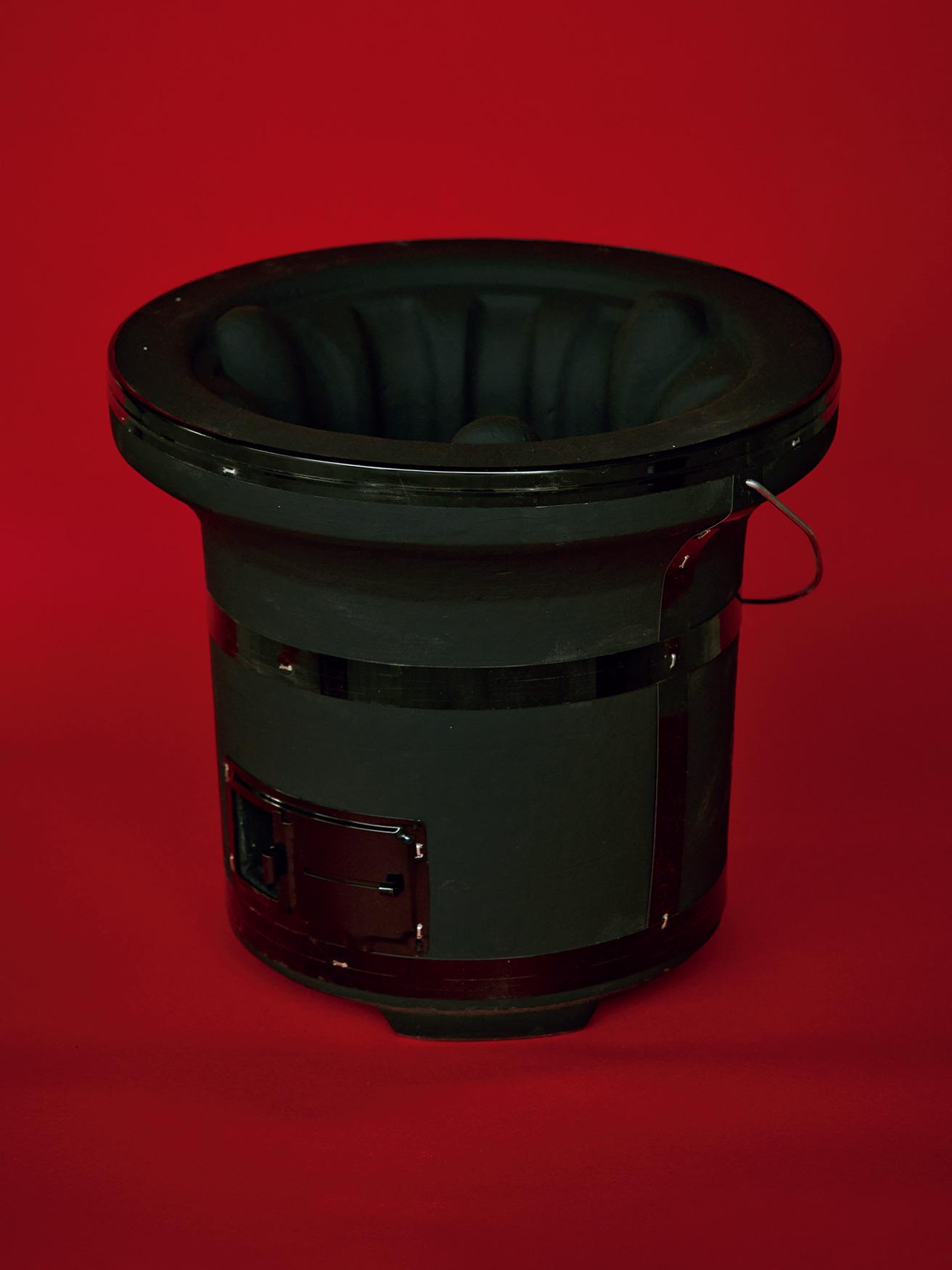 Purchase No. 56【Shichirin Made of Diatomaceous Earth】A charcoal brazier of old vintage, made with belief in the power of the soil.
"There's no secret, it's all about the quality of the clay," said Mr. Toshimasa Kameshima and his wife Kunie, third-generation directorship of Kameshima Seitōsho, which has been active since the early Showa period of the late twenties. The two alone are responsible for producing as many as several hundred shichirin a month. While inheriting the traditional manufacturing technique of the Mikawa district, they use keisōdo, diatomaceous earth — clay soil that is formed from the fossilized remains of a type of algae known as a diatom, from Suzu City on the Noto Peninsula in the Hokuriku region. I've seen keisōdo applied to building walls from time to time, and now understand its use in shichirin as well.