DESIGN
Kokontozai: KASHIYUKA's Shop of Japanese Arts and Crafts /[SCRUB BRUSH]
『カーサ ブルータス』2021年10月号より
October 7, 2021 | Design | KASHIYUKA's Shop of Japanese Arts and Crafts | photo_Keisuke Fukamizu hair & make-up_Masako Osuga editor_Masae Wako translation_ Mika Yoshida & David G. Imber
Searching all of Japan for handcrafted items that express its heart and soul, our proprietor, KASHIYUKA, presents things that bring a bit of luxury to everyday life. Her journey took her to Wakayama where she come across a handmade scrub brush made of palm fiber. This clever "backstage player" keeps pots and pans sparkling.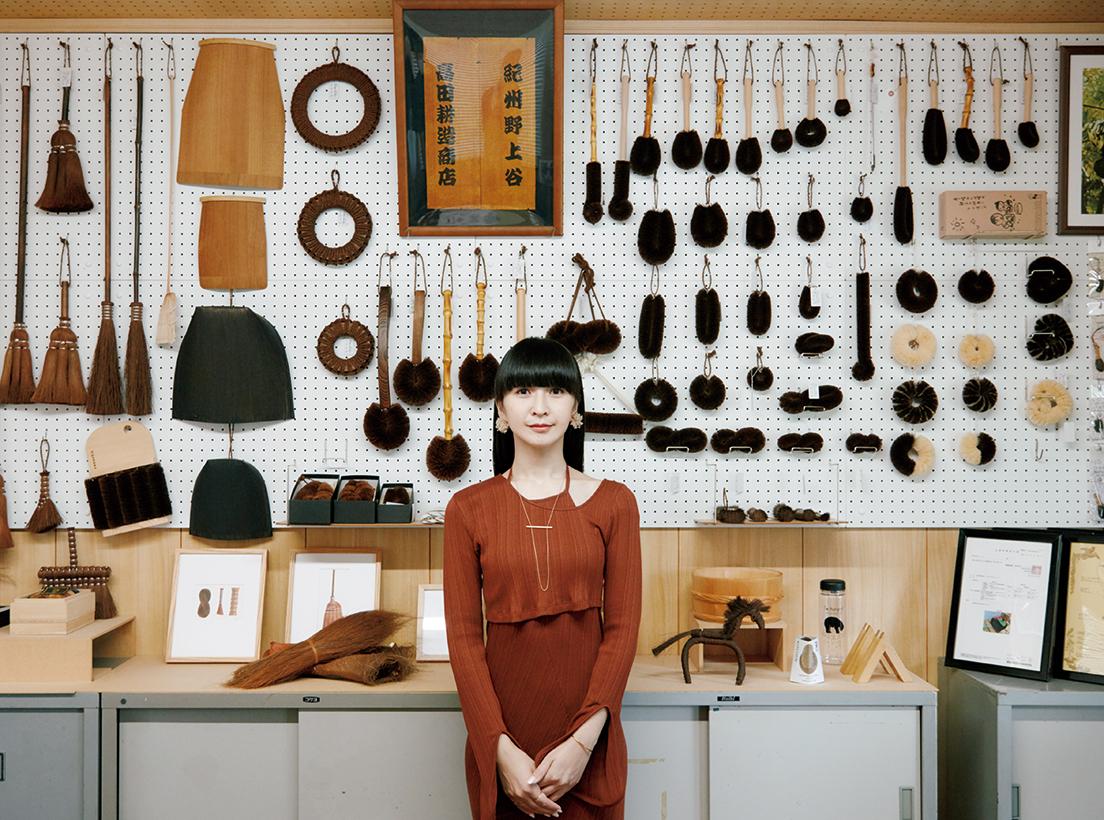 Takada Kōzō Shōten, maker of natural palm scrub brushes, was established in 1948. Our shopkeeper, KASHIYUKA, spotted a small "musubi" brush among their array of products. "Its shape follows the roundness and unevenness of the cookware. That the wire isn't exposed is great, because it won't scratch pots and pans."
I've seen the creation of all sorts of beautiful everyday necessities: bottles, pottery, metalcraft, and more. Today I witnessed a tool that makes those everyday necessities glisten. This handcraft is a true "unsung hero".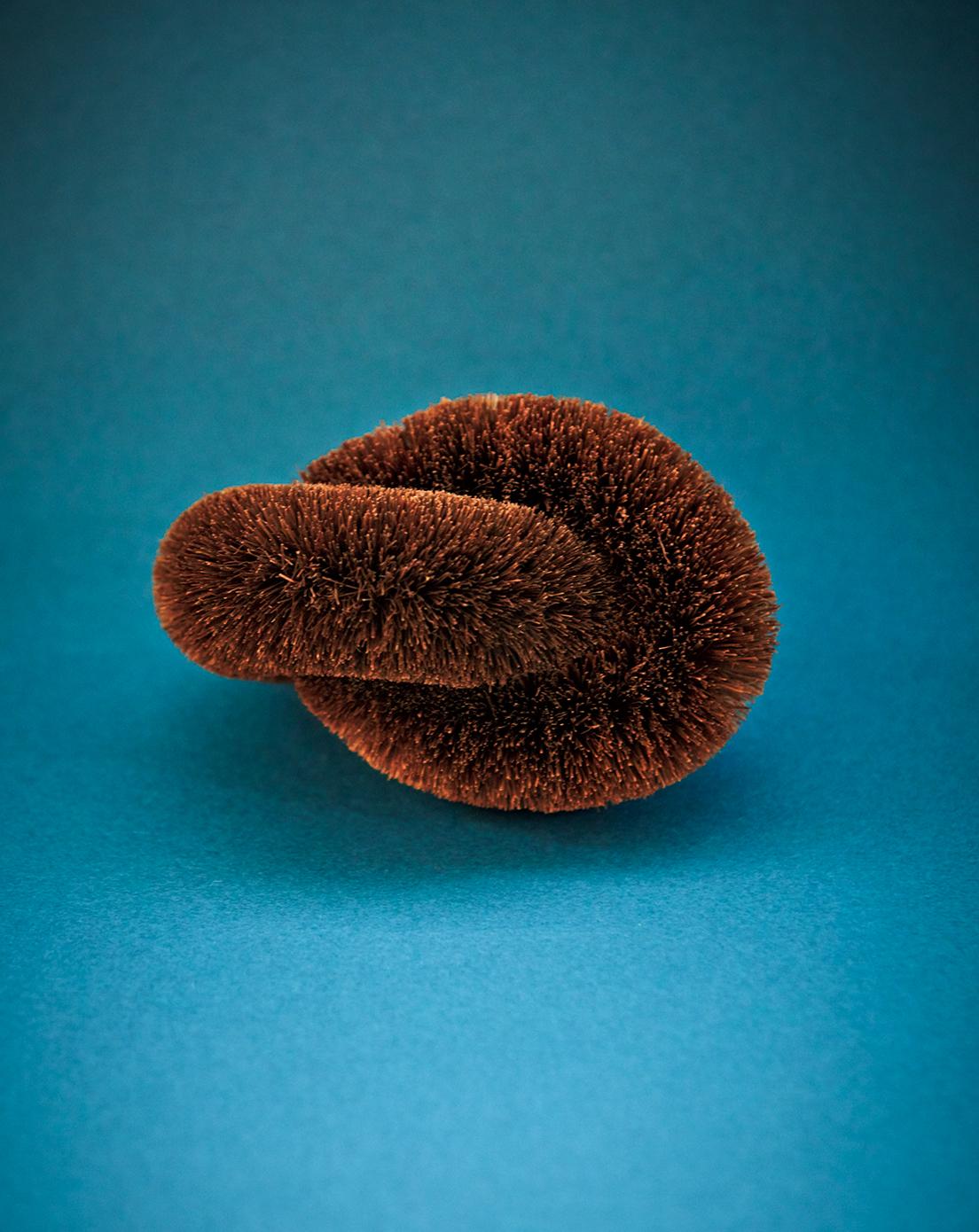 Purchase No. 41 【Palm Fiber Scrub Brush】This small, natural fiber workhorse gently cleans glasses and cookware.
"The tawashi [scrub brush] is sort of 'behind the scenes' supporting player. The beauty of it is considerable, but more than that, it has to be of a shape and size to clean pots and dishes fully and comfortably," says Mr. Takada, second-generation head of Takada Kōzō Shōten, specialty maker of palm fiber scrub brushes. In the shop adjacent to the studio you see some 50 varieties of scrub brushes, from those for kitchen use to some more decorative, for use on the body. Holding them, you note their suppleness. They feel good, cradled in the hand. Actually, the fine fibers taken from the natural palm are hollow shafts. When saturated they become soft, so they can even be used with fine glassware and porcelain.