DESIGN
Kokontozai: KASHIYUKA's Shop of Japanese Arts and Crafts /[Jacquard Weave Umbrella]
『カーサ ブルータス』2022年8月号より
August 8, 2022 | Design | KASHIYUKA's Shop of Japanese Arts and Crafts | photo_Keisuke Fukamizu hair & make-up_Masako Osuga editor_Masae Wako
Searching all of Japan for handcrafted items that express its heart and soul, our proprietor, KASHIYUKA, presents things that bring a bit of luxury to everyday life. This time around she visited Nishikatsura in Yamanashi prefecture, known for its long history of textile production. It's where she encountered handcrafted umbrellas of Jacquard-woven fabric.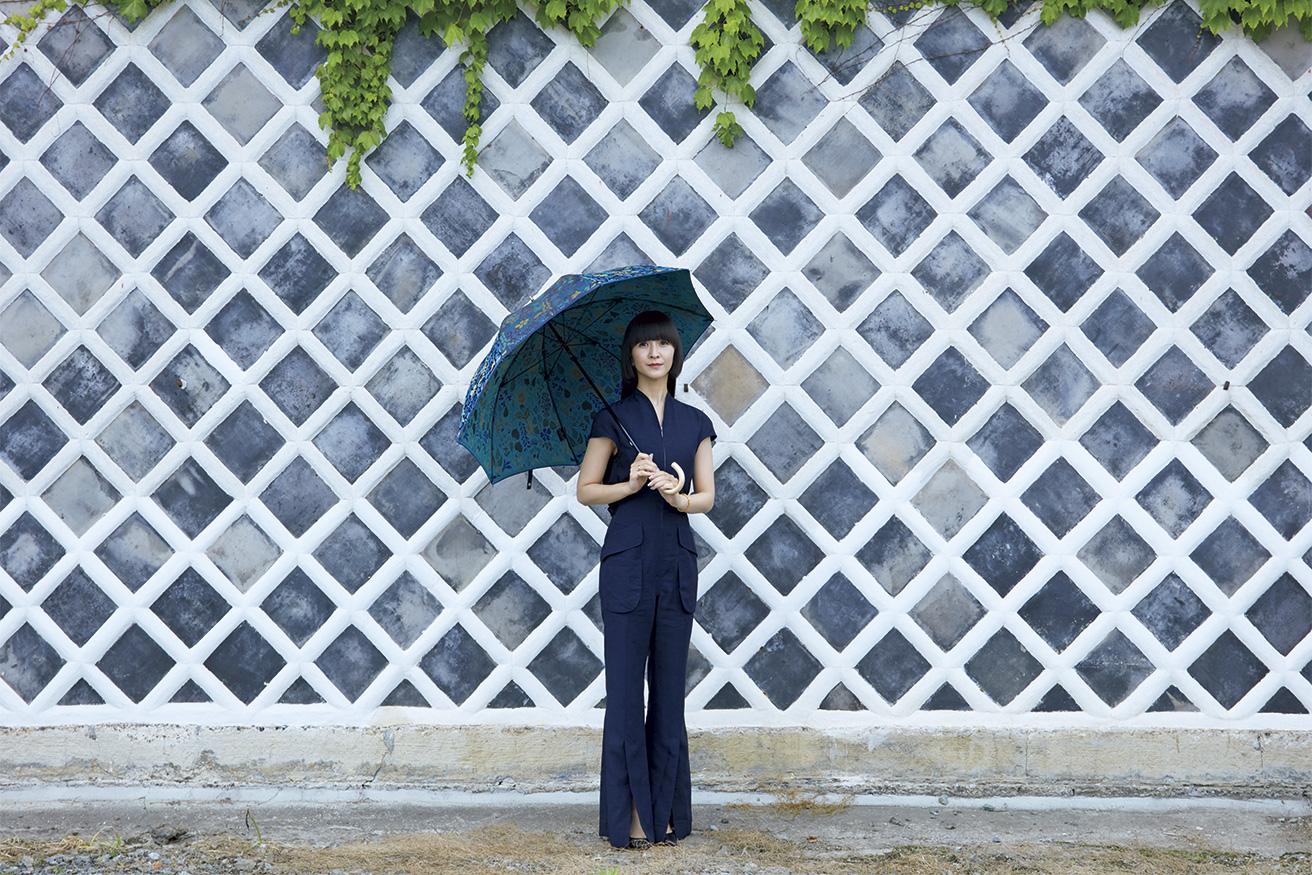 "Even the inside of the opened umbrella is fantastic," exclaimed a joyful KASHIYUKA. She's holding a rain and sunshade umbrella made by Makita Shōten, founded in 1866. The vibrant woven textile bearing flower and bird motifs looks beautiful in rain or shine.
I've always loved umbrellas. I've been using the same one umbrella that I really like for more than 10 years. Japan, full of forests and humid settings, presents a beautiful vista in the rain. I feel that the human form holding an umbrella perfectly suits it.

This time around I visited Makita Shōten in Nishikatsura, Yamanashi prefecture. The company weaves textiles, the threads of which are dyed using water from the melted snowcap of Mount Fuji. And it makes every umbrella by hand. Established at the end of the Edo era [1603–1868] as a wholesaler of silk fabrics and weaver of linings for mens' formal, kimono-topping haori coats, as demand for Western-style clothing rose it turned its focus to weaving fabric for the canopies of umbrellas.