DESIGN
Kokontozai: KASHIYUKA's Shop of Japanese Arts and Crafts /[ Sabae's Eyeglass Frames]
July 8, 2019 | Design, Travel | KASHIYUKA's Shop of Japanese Arts and Crafts | photo_Keisuke Fukamizu editor_Masae Wako hair & make-up_Masako Osuga translation_ Mika Yoshida & David G. Imber
Searching all of Japan for handcrafted items that express its heart and soul, our proprietor, KASHIYUKA, presents things that bring a bit of luxury to everyday life. This time she goes to Sabae, in Fukui prefecture, known as Japan's top-producing area for eyeglasses. She visited a very uncommon craftsman who makes nearly all of the parts by hand.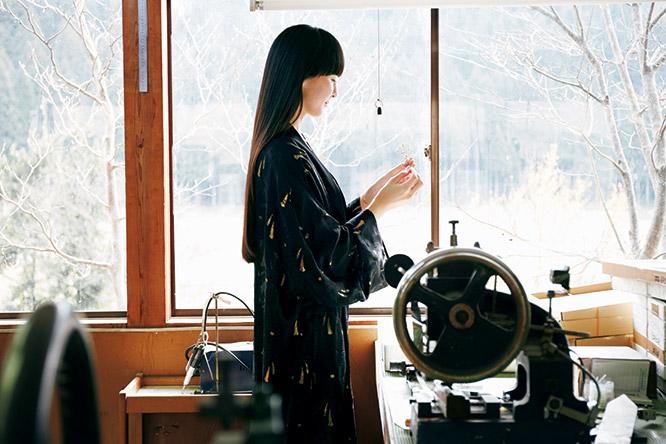 In Sabae, Fukui prefecture, there are about 500 companies doing work related to eyeglass manufacture. In his studio, eyeglass crafter Mr. Tamio Ido performs about 200 steps in the process, from producing the parts to the polished finish. "Smooth and fluid, gorgeous to the last detail," said our shopkeeper, KASHIYUKA.
I've always liked eyeglasses, and I'd always heard about Sabae, the "eyeglass town". I wanted to find out how they're made there, but never had the chance, and hoped to look further into it.

Some 95% of the eyeglasses made in Japan come from Sabae, where manufacturing was first established around 1905. The craft was said to have been passed along by artisans from Osaka as a side business for Sabae's farmers during the off-season, and it soon took root as an industry there. It's winterish work, suitable for a snowy region. Mr. Tamio Ido is making metal frames in the tradition of that antique inherited method.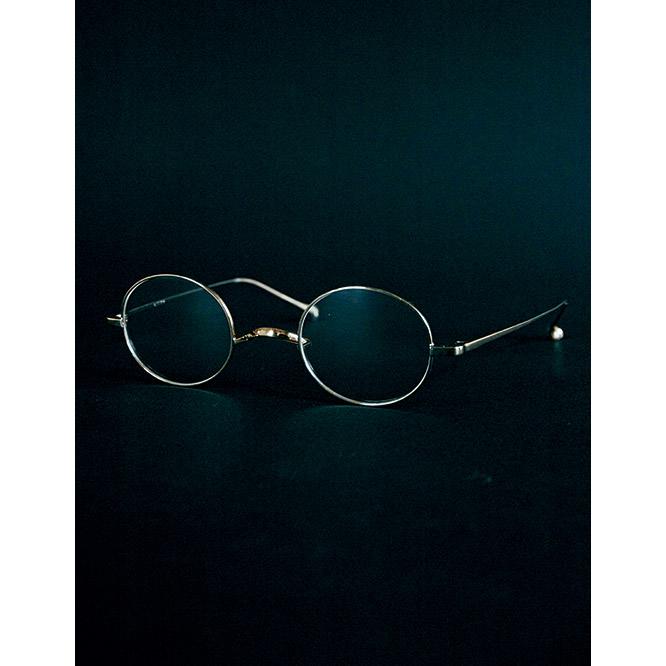 Purchase No.16 【Sabae's Eyeglass Frames 】 Beautiful handmade metal frames from the hallowed ground of the eyeglass craft.
In his self-designed and built workshop there are some 20 huge, old, and impressive machines. Eyeglass creation can cover 2-300 separate processes, such as shaping the metal mold, pressing the pieces, assembling and polishing them, and so on. Most manufactories have some sort of division of labor by team, so it's exceedingly rare to find someone like him, who handles it all from start to finish.

"From drilling to polishing, each step requires different equipment. If you want to make everything yourself, including all of the minor parts, you're going to need all these machines."

Mr. Ido voices these words, looking fully the part from behind, while maneuvering a huge, 60-ton press to pound a tiny component, millimeters thick. He works in silence against the sudden clanging of presses, and the dry metallic roar of machines.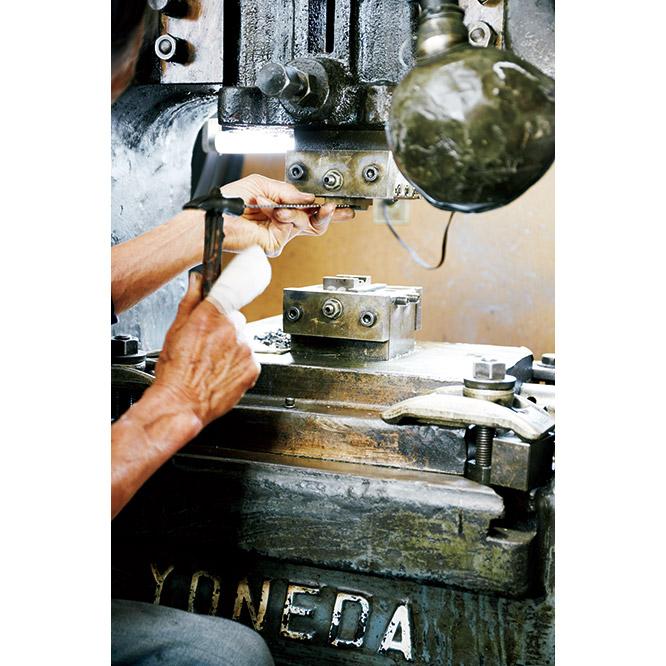 A huge press that's been in service for years.
Parts of the rim, which will hold the lenses, are meticulously brazed together.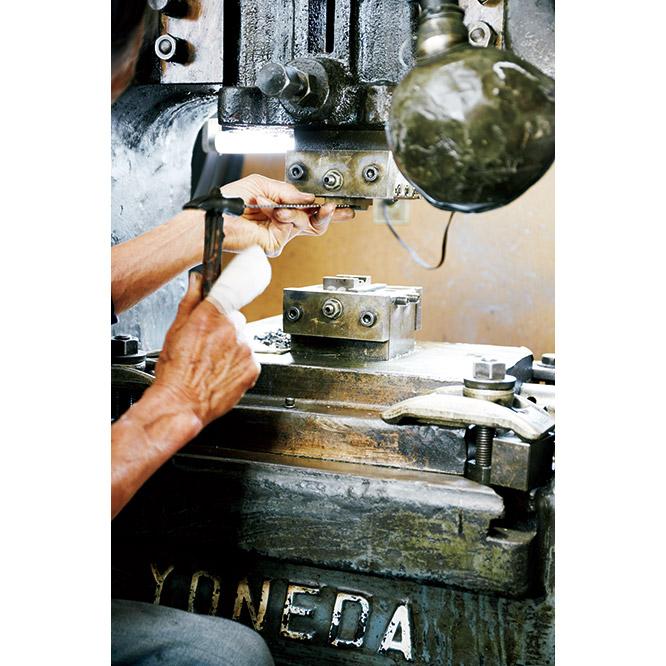 Mr. Ido uses a metal called "sun platinum". Once very popular for its platinum-like luster and resistance to tarnishing, these days it's nearly out of use.

"Sun platinum is extremely hard, so pressing it takes a lot of work. And for example, polishing it takes three times what it takes to polish typical alloys. But a deep luster like this can't be found in any other material."
With Tamio Ido. Shopkeeper KASHIYUKA declared, "From such huge machines, such tiny parts!"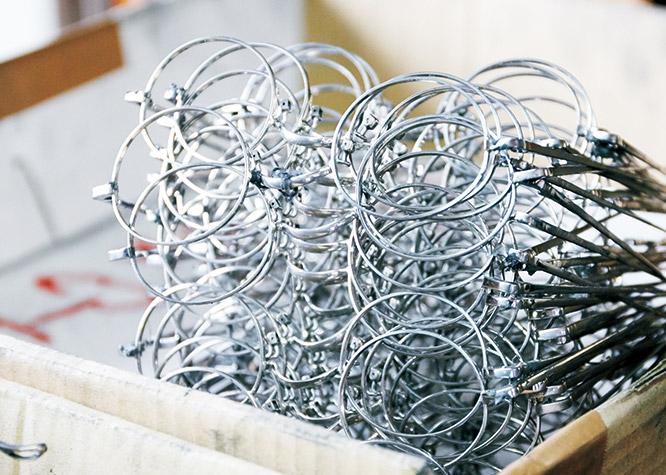 Frames, pre-polishing.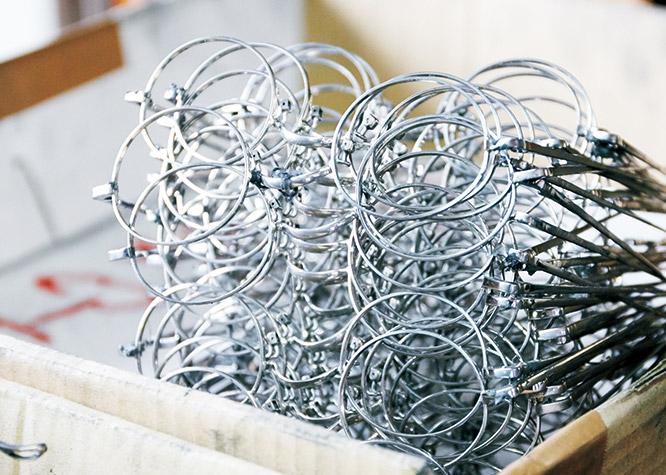 Apart from this unique luster, Mr. Ido's glasses hold many secrets. For instance, front and temple pieces are ordinarily composed of multiple connected parts, but he crafts the temple and hinge together as one. This requires a high degree of skill, and takes time and labor, but the finished piece is stunning in its detail, and simultaneously sturdy.

"There's nothing you can say can't be done. If you think that, you're done. I have to dare to challenge myself."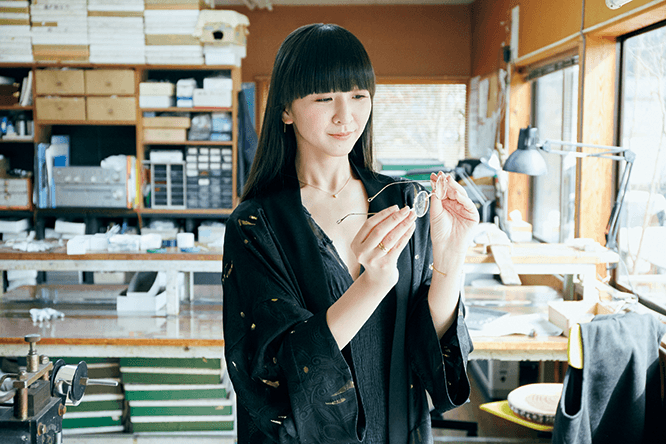 The type KASHIYUKA chose is "Nose Pad-free". "That these won't leave a mark on my face is terrific!"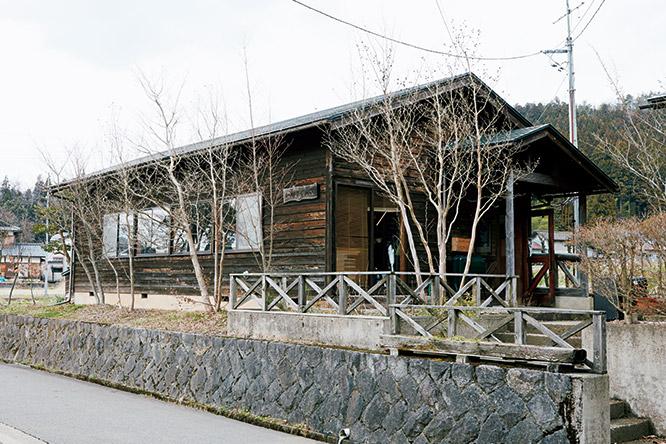 Mr. Ido's self-designed and built workshop.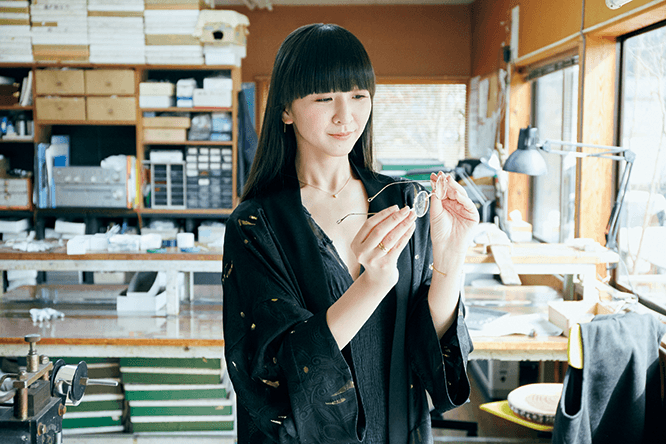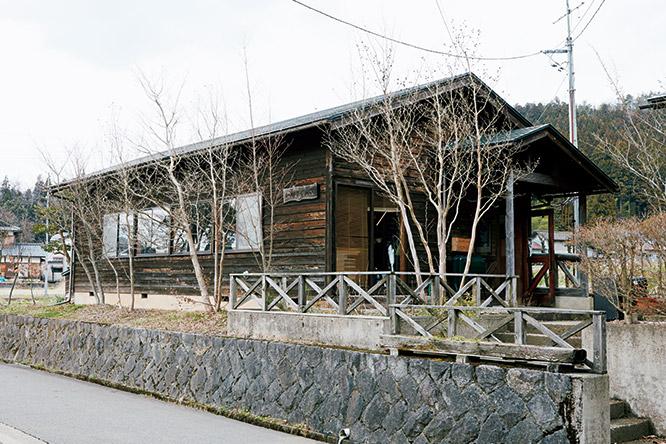 The purchase this time is the classic round-form eyeglass. Every surface is smooth to the touch, and they're stunning from any angle. I'm floored by the fact that such "detailed exquisiteness" can be produced by a single individual's hands.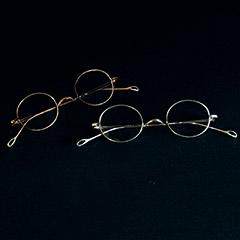 Eyeglass Frames by Tamio Ido
Left / "T-416" WG (White Gold) Right / "T-416" BS(Brushed Silver) Mr. Ido's frames are sold by Kaneko Megane of Sabae, one of Japan's top eyeglass makers, as part of their "Artisanal Series". Kaneko Megane Ten / Ginza store tel: 81 03 6263 8481
KASHIYUKA
Yuka Kashino, known as KASHIYUKA, is a member of the electro-pop group Perfume. Fresh off Perfume WORLD TOUR 4th "FUTURE POP" and Coachella festival, one of the biggest music festivals in the world, the group just announced the release of Perfume The Best "P Cubed" scheduled for Sep. 18, 2019. In preparation for the summer she's investigating handcrafts from the northern regions.www.perfume-web.jp