DESIGN
Kokontozai: KASHIYUKA's Shop of Japanese Arts and Crafts /[Edo Yuioke]
『カーサ ブルータス』2022年12月号より
December 7, 2022 | Design | KASHIYUKA's Shop of Japanese Arts and Crafts | photo_Keisuke Fukamizu hair & make-up_Masako Osuga editor_Masae Wako translation_ Mika Yoshida & David G. Imber
Searching all of Japan for handcrafted items that express its heart and soul, our proprietor, KASHIYUKA, presents things that bring a bit of luxury to everyday life. Today's visit is to a studio in Fukagawa, Tokyo where beautiful, traditionally handcrafted Edo yuioke are made using sawara wood that is over 300 years old.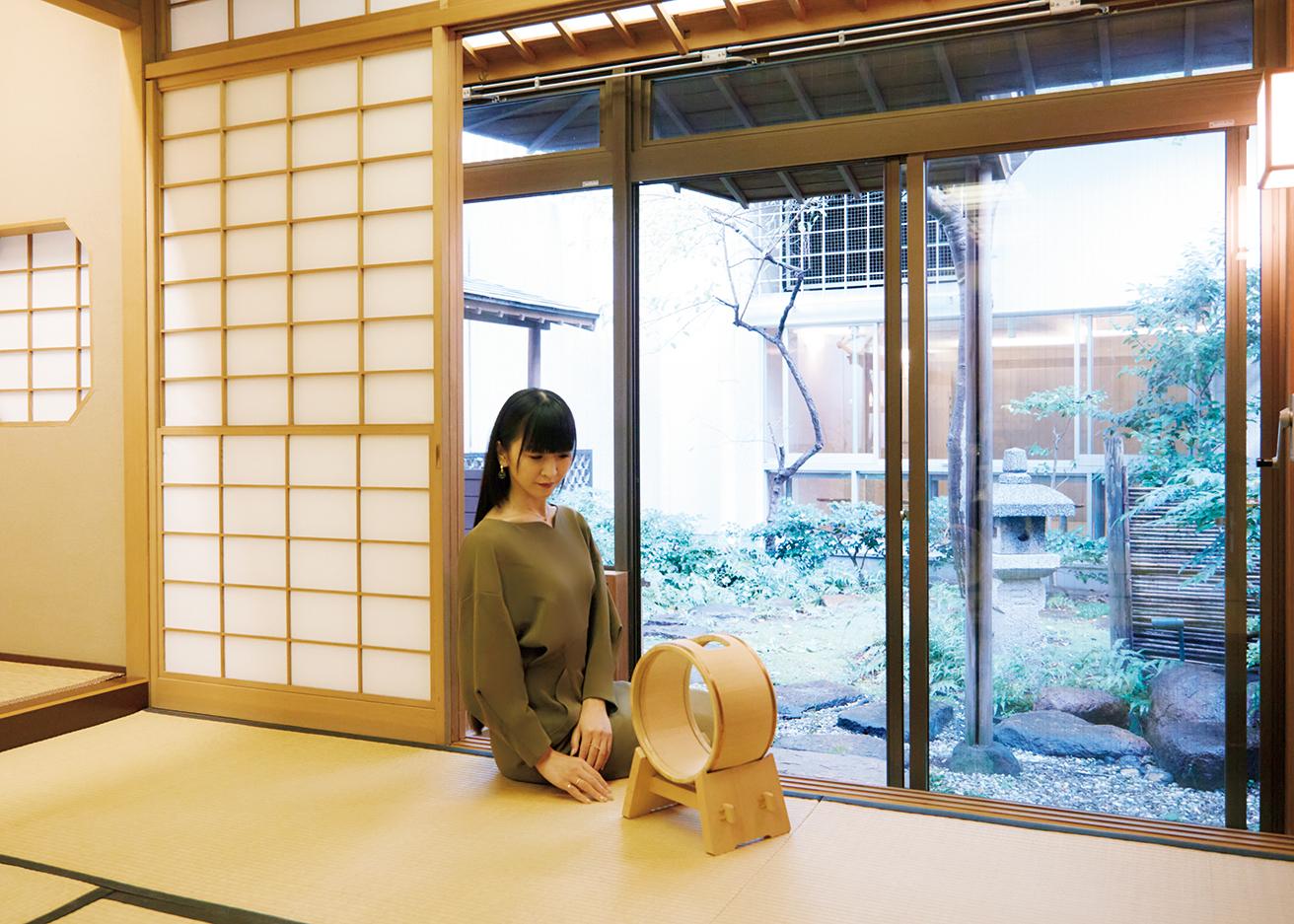 An Edo yuioke goldfish bowl made of natural wood that is over 300 years old. Its maker is Oke-Ei, established 1887 in Fukagawa, Tokyo. Today we see these beautifully made tubs mainly in sushi restaurants, holding large quantities of cooked rice. At one time they were found most everywhere in a variety of uses; kitchen, bath, and as in this case, a beautifully crafted aquarium. They had a particularly high profile in the entertainment and hospitality sector of the old city, of which Fukagawa was a part. "It's so beautifully made that you can't see the seams between the pieces," says KASHIYUKA.
The goldfish bowl made of a wooden oke tub with glass on its two sides — I remember seeing it in a movie once, long ago, and I immediately sought it out, all the while marveling at how cute it was. "Yuioke goldfish bowls can be seen in the popular ukiyo-e woodblock prints of the Edo era. These oke tubs are practical objects for everyday use. The notion to use it as a goldfish bowl is the sort of thing only the denizens of old Edo could've come up with," says Mr. Eifu Kawamata, 4th-generation head of Oke-Ei, in place some 130-plus years in Fukagawa, which flourished as a center of lumber and woodcraft since the Edo period, 1603-1868.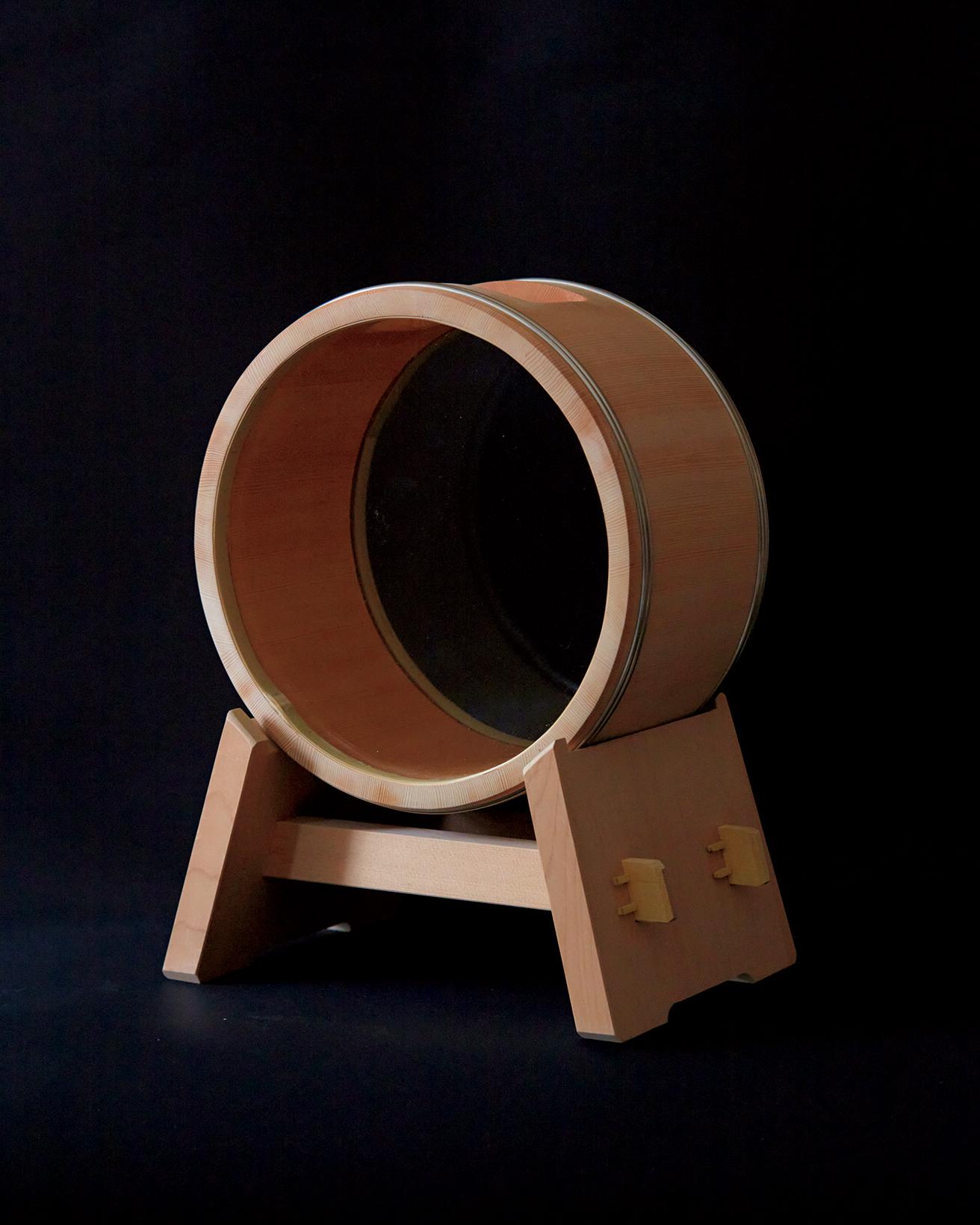 Purchase No. 55【Edo Yuioke】The freshness of this woodcraft hints at daily life in a bygone time.
Mr. Kawamata is the only remaining yuioke maker in Tokyo today. The yuioke may take the form of a tub, bucket, or basin, and it is made by joining strips of wood combined into a round or oblong shape and bound by thin hoops called taga. The wood planes themselves aren't bent, however, but carved from the log using a curved blade, then connected with identically formed elements to create the shapes. This is particularly characteristic of the Edo yuioke, and the technique was developed during the Kamakura period (1185-1333) to be strong and watertight, perfect for carrying large volumes of water or wine. During the Muromachi period (1333-1573) its popularity spread throughout Japan.