DESIGN
Kokontozai: KASHIYUKA's Shop of Japanese Arts and Crafts — Wave Pattern Mortar
『カーサ ブルータス』2023年4月号より
April 6, 2023 | Design | KASHIYUKA's Shop of Japanese Arts and Crafts | photo_Keisuke Fukamizu hair & make-up_Masako Osuga editor_Masae Wako  translation_ Mika Yoshida & David G. Imber
Searching all of Japan for handcrafted items that express its heart and soul, our proprietor, KASHIYUKA, presents things that bring a bit of luxury to everyday life. This time she'll visit a renowned potter in Tajimi, Gifu prefecture with a history that dates back some 230 years. The mortar invented by this studio, seven generations standing, is characterized by its beautiful, combed ripple pattern.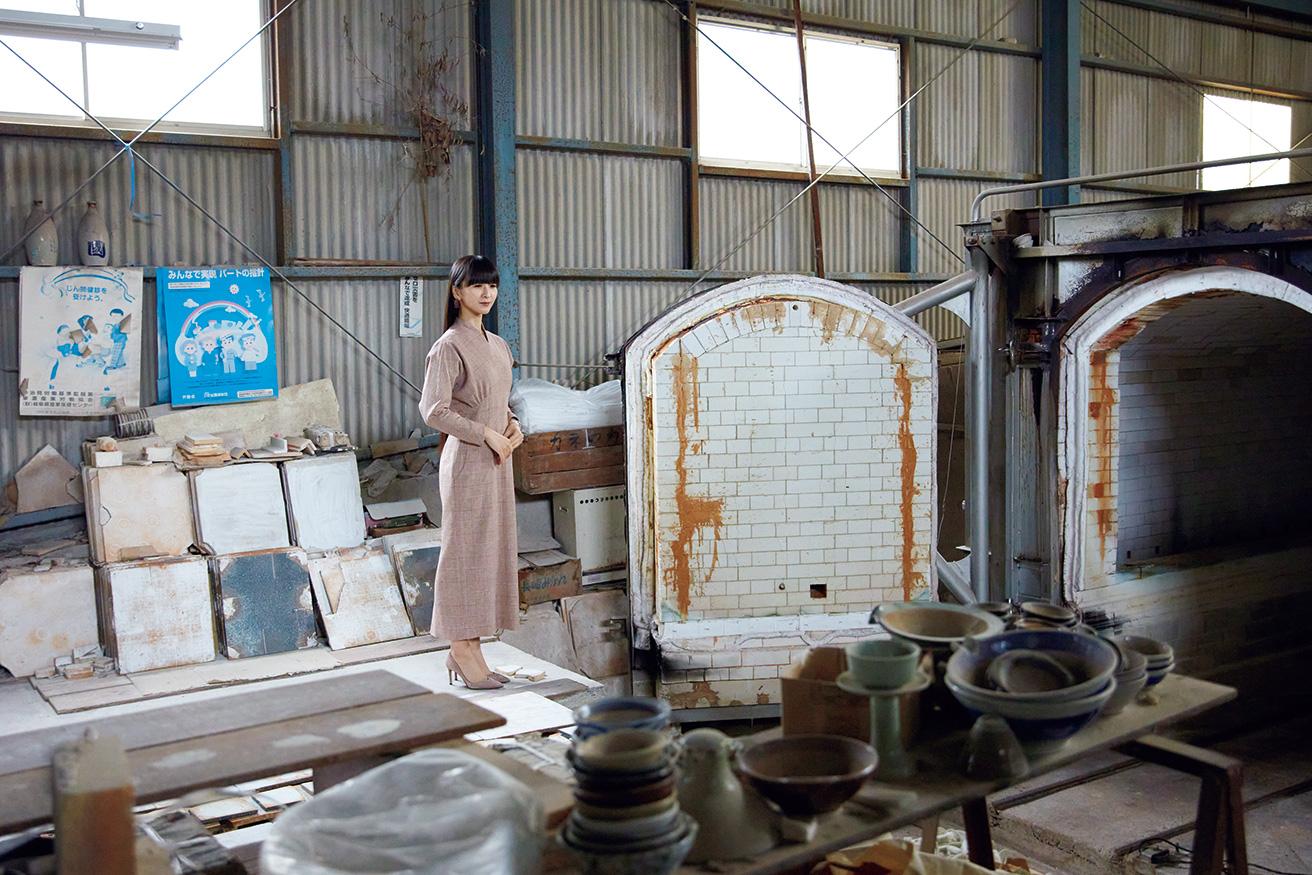 This mortar, with its swirling, combed wave pattern is made by the Yamatada Katōen Tobeigama studio in the township of Tajimi, Gifu prefecture. KASHIYUKA toured its gas kiln and said, "the strength of the pottery is born out of this dynamic space."
There are many items in traditional Japanese handcraft that make you wonder, "is this the prototype of a modern-day appliance?" For example, in a traditional mortar one grates, mixes, pounds… in other words, it's a food processor. Here I was encountering a mortar with a combed wave pattern inscribed in its surface. Gliding my finger over it I felt the sharp ridges and could tell how effective it was at its task.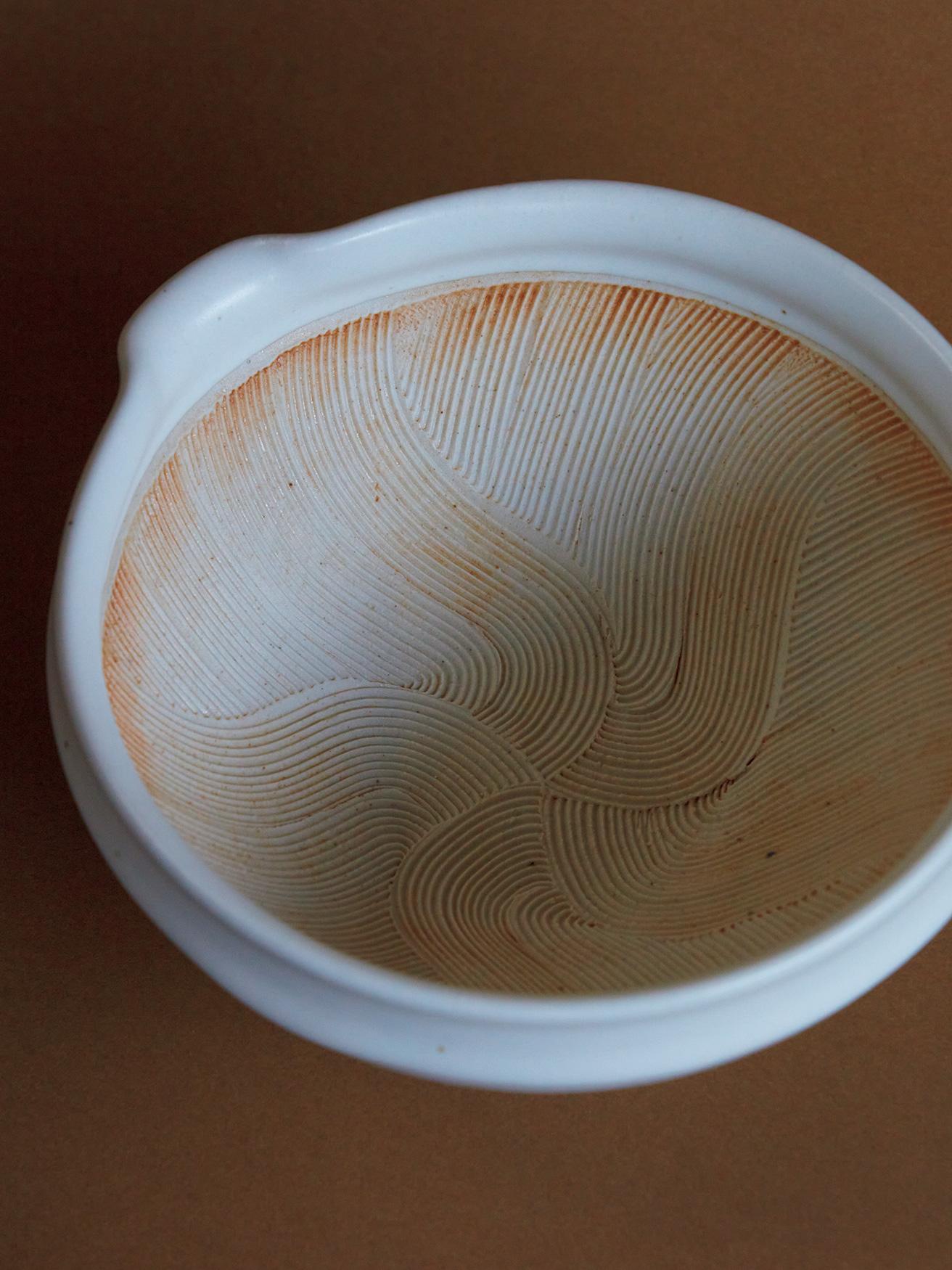 Purchase No. 59【Wave Pattern Mortar】A cooking utensil with a combed wave pattern, handmade from mountain clay.
"The rippling wave pattern came out of my desire to make a mortar that was easy for left-handed users. It allows you to grate root vegetables like yamaimo and nagaimo effortlessly," said Mr. Tomoya Kato, 7th-generation master of Yamatada Katōen Tobeigama in the city of Tajimi, Gifu prefecture. Founded in 1794, this kiln has been producing mortars in the Takatayaki style, one of the Mino ware techniques, over many generations.