DESIGN
Kokontozai: KASHIYUKA's Shop of Japanese Arts and Crafts /[Prayer Beads]
『カーサ ブルータス』2022年10月号より
October 6, 2022 | Design | KASHIYUKA's Shop of Japanese Arts and Crafts | photo_Keisuke Fukamizu hair & make-up_Masako Osuga editor_Masae Wako translation_ Mika Yoshida & David G. Imber
Searching all of Japan for handcrafted items that express its heart and soul, our proprietor, KASHIYUKA, presents things that bring a bit of luxury to everyday life. This time she visited a 340-year-old studio in Kyoto, a city of traditional crafts. There she encountered prayer beads handmade by artisans from natural materials.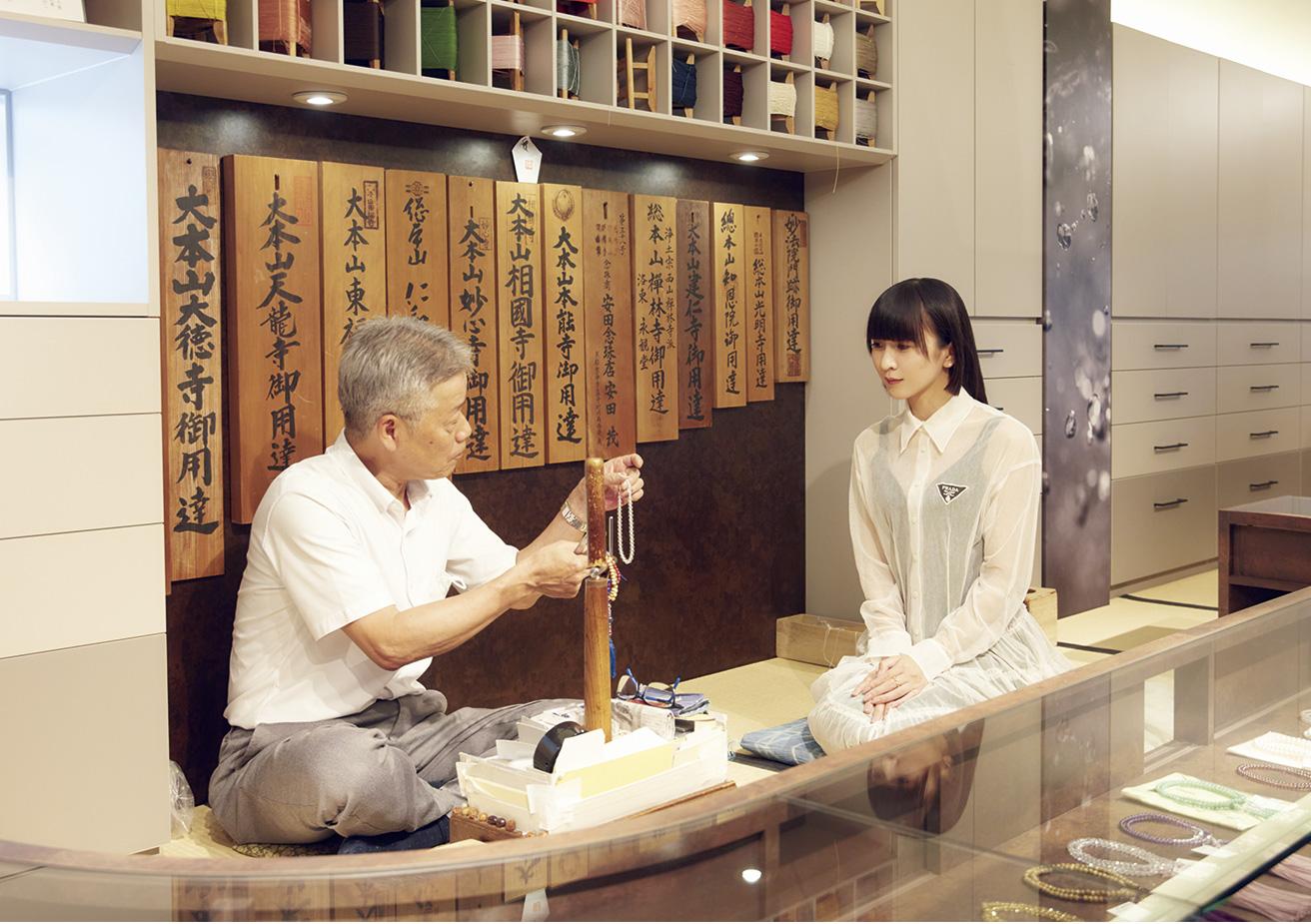 Yasuda Nenju Ten, established 1683 in Rokkaku, Teramachi, Kyoto. Gazing at the prayer beads made of white pearls with white silk thread, KASHIYUKA says, "this reminds me of the pink tassels on the prayer beads I had when I was a child."
All Japanese kids know these, and that when they grow up, they'll own them. Though prayer beads are deeply embedded in Japanese culture, I realized that I was unaware of their meaning and history.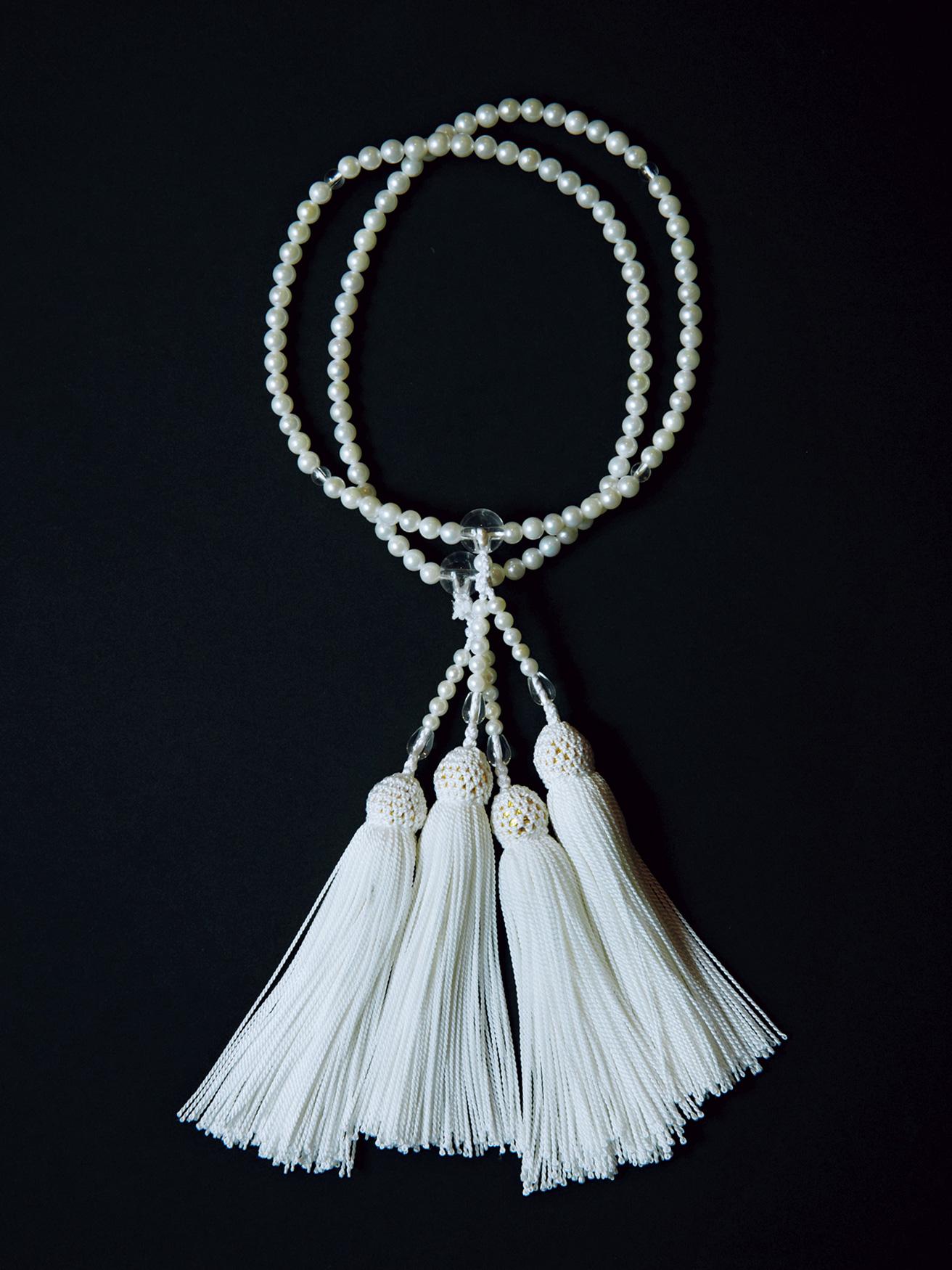 Purchase No. 53【Prayer Beads】Devotion takes the form of 108 beautifully connected spheres.
"From the founding of the studio we've explained that these are called nenju because the root of that word suggests something one pours one's heart into," says Yōzō Yasuda, 10th-generation head of Yasuda Nenju Ten in the Rokkakudori area of Teramachi in Kyoto. The traditional craft studio has been producing the same thing at the same location for roughly 340 years, since the early Edo period.