DESIGN
Kokontozai: KASHIYUKA's Shop of Japanese Arts and Crafts /[Hammered Wok]
『カーサ ブルータス』2022年9月号より
September 8, 2022 | Design | KASHIYUKA's Shop of Japanese Arts and Crafts | photo_Keisuke Fukamizu hair & make-up_Masako Osuga editor_Masae Wako translation_ Mika Yoshida & David G. Imber
Searching all of Japan for handcrafted items that express its heart and soul, our proprietor, KASHIYUKA, presents things that bring a bit of luxury to everyday life. This time around she visited Yokohama, in Kanagawa prefecture. It's where she looked into a hammer-pounded wok that Chinatown chefs have overwhelmingly come to rely on.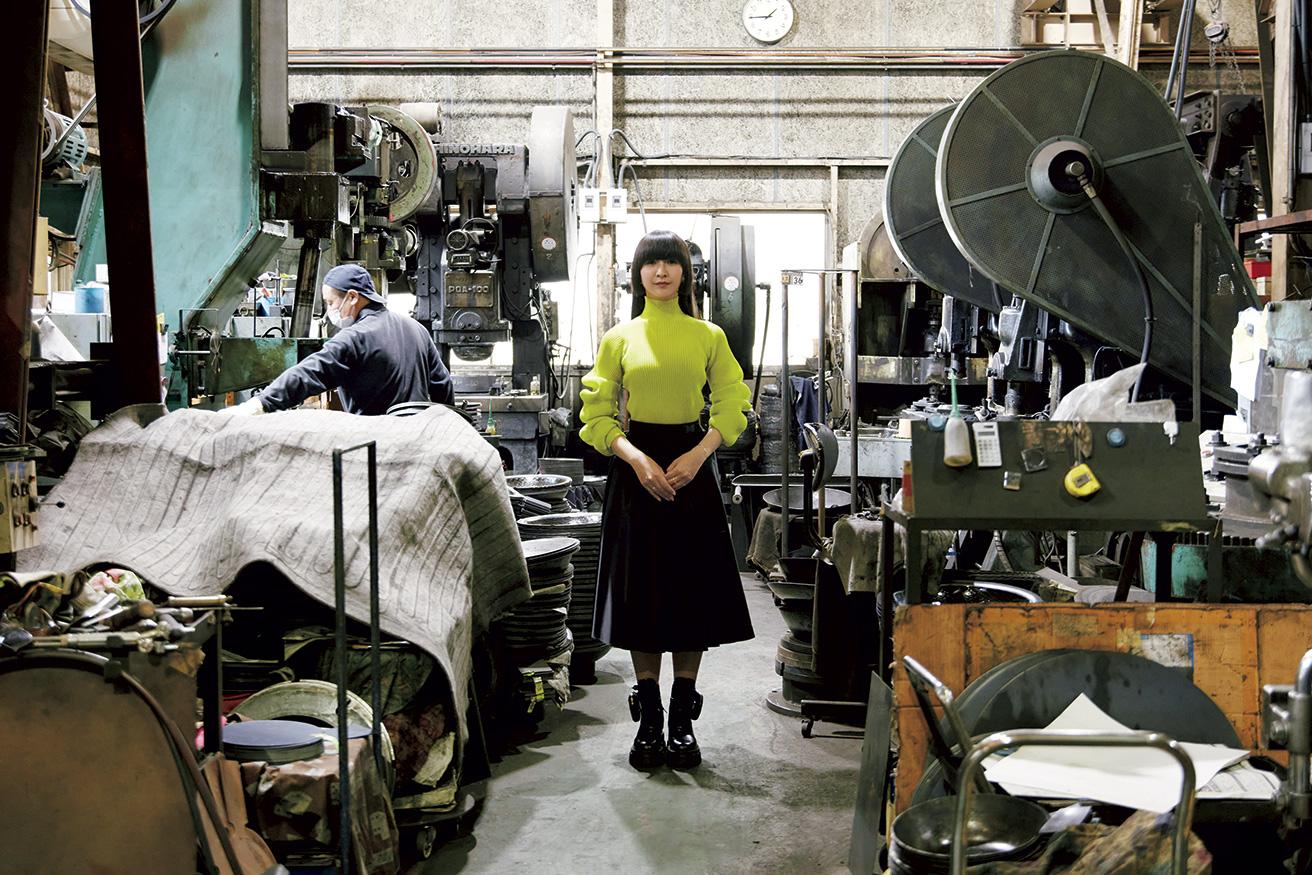 Yamada Kōgyōsho, in Yokohama's Kanazawa ward, is the only maker of hammered iron Chinese skillets, popularly known as woks, in Japan. Viewing the line of hammers hung in a row in their factory, our shop owner KASHIYUKA observed that, "they use no molds; the shape is achieved solely by pounding the material until it's perfectly round!"
When I learned that the culinary professionals in Yokohama's Chinatown adore a certain iron wok handmade by local artisans I decided to visit Yamada Kōgyōsho, situated in a Yokohama industrial park. This small factory was launched in 1957.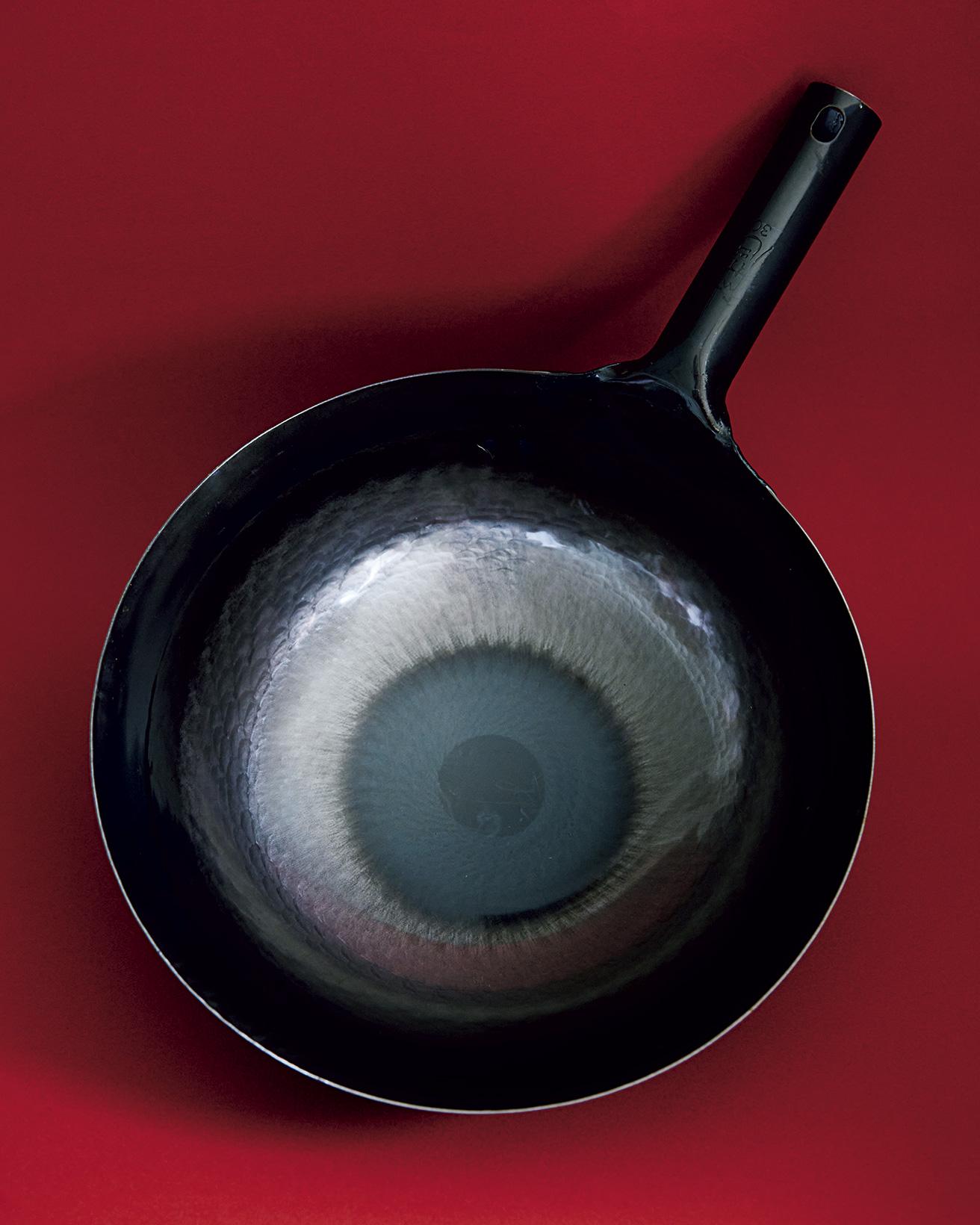 Purchase No. 52【Hammered Wok】A single-handled Chinese wok made from plates of pounded iron, favored by food professionals.
"Iron was in short supply at that time, but you've got to have a proper pan to make delicious food! First, my father cut and bent the iron from the bottom of an oil drum. Later, he'd a dig round hole in the ground, place a plate of atop it, and continuously pound the sheet with a hammer until it took the shape of a wok," says Mr. Toyoaki Yamada, the second-generation owner of the shop. He inherited the spirit of that first generation, and continues to make iron woks by machine-hammering them into shape, a technique referred to as uchidashi seihō, the "pounding method".